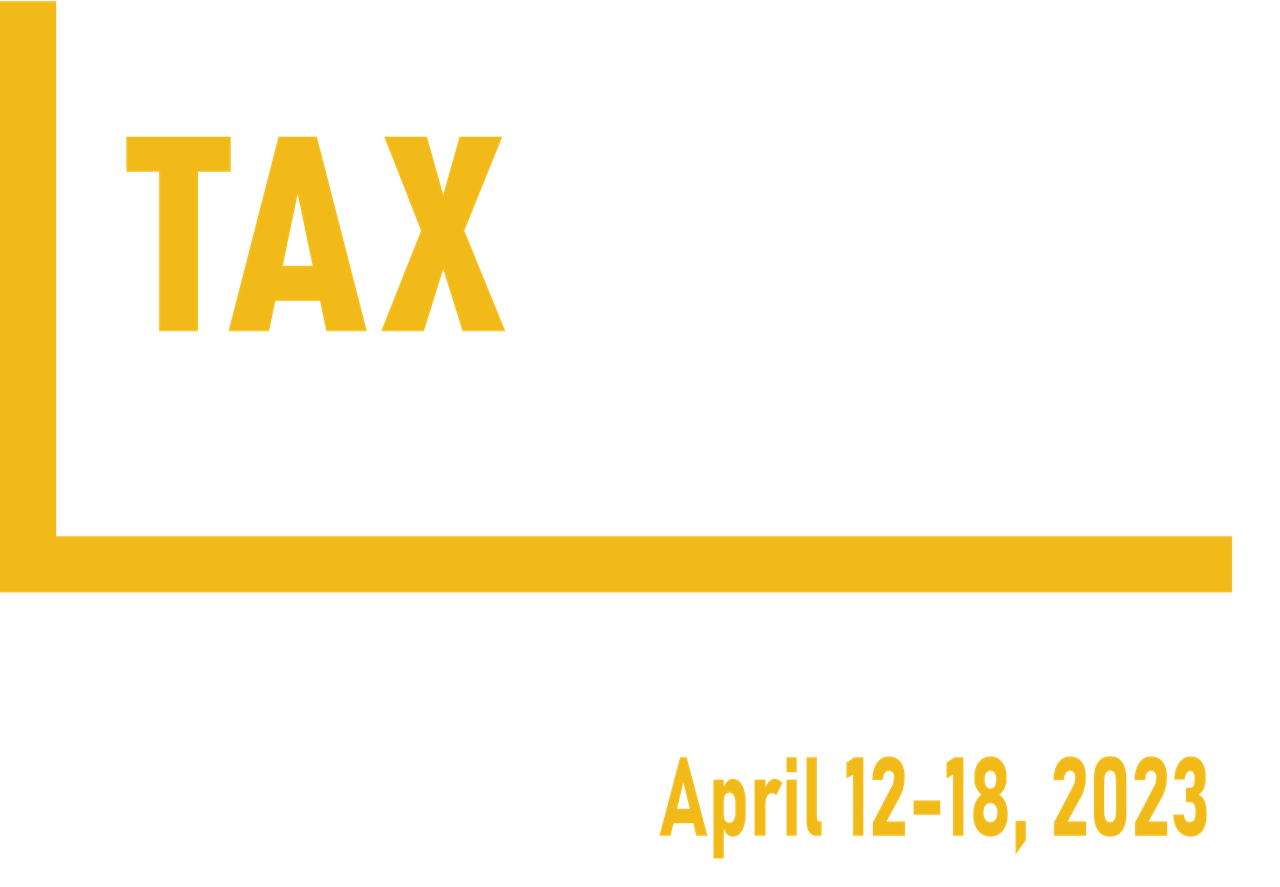 Wrap Ups

The Losses Keep Mounting
More than $8.4 billion a year is lost to Construction Industry Employer Tax Fraud! Watch the losses climb, from Jan. 1, 2017 to now.
WHEN CARPENTERS TAKE ACTION, WE WIN
When it's time to take action, UBC members always step up to the plate. Here are some recent accomplishments:
2022
Regional councils held more than 200 in-person and virtual events across the United States and Canada in the fight against construction industry employer tax fraud. It was the largest number of events since the Days of Action campaign was first launched in 2019.
A Carpenters Union-sponsored bill passed in the Illinois General Assembly that will hold primary contractors liable for subcontractors' failure to pay proper wages.
State legislators joined with UBC members during Days of Action events in Colorado, Connecticut, Massachusetts, Michigan, Ohio and Rhode Island to announce support for new bills combating tax fraud and wage theft.
Los Angeles County District Attorney George Gascón announced a new enforcement initiative to combat wage theft.
State and local elected officials in Austin, Texas, joined a rally with UBC members in support of the campaign against tax fraud. A resolution is being considered by the city council to protect workers victimized by wage theft.
Attorneys general from New Jersey, New York, Maryland, Pennsylvania, the District of Columbia, Delaware, Rhode Island and California joined carpenters in highlighting the negative impacts of tax fraud and wage theft.
Canadian UBC members participated in a nationwide letter-writing campaign to Members of Parliament and educational meetings in each province with bank officials and money managers.
Minnesota Governor Tim Walz issued a proclamation declaring April 18, 2022, as Construction Industry Tax Fraud Day of Action "to raise awareness of the issue and advocate that we stop tax fraud at all levels of government."
See the photos below and view the Days of Action video here.
Read the Days of Action blog for a full wrap-up of 2022 events here.
Tax Fraud Days of Action 2022 Video
2021
Regional councils held more than 100 in-person and virtual events in the fight against construction industry employer tax fraud.
Michigan Gov. Gretchen Whitmer announced new measures that will help level the playing field for legitimate contractors who bid on state contracts.
Louisiana Gov. John Bel Edwards voiced support for allowing penalties for first-time offenders of the state's anti-misclassification law.
Pennsylvania Attorney General Josh Shapiro announced his office is prosecuting the largest criminal prevailing wage theft case in U.S. history against Glenn O. Hawbaker.
Illinois House Speaker Emanuel "Chris" Welch and Senate President Don Hamon announced support for legislation making upper-tier contractors liable for wage theft by subcontractors.
The Canadian Parliamentary Secretary to the Minister of National Revenue agreed to request that a carpenter representative be seated on a federal committee on the underground economy and designate a fraud representative to work with the UBC.
San Diego County officials announced new enforcement measures against tax fraud, as well as measures to make it easier for departments to work together on enforcement.
See the photos below and view the Days of Action video here.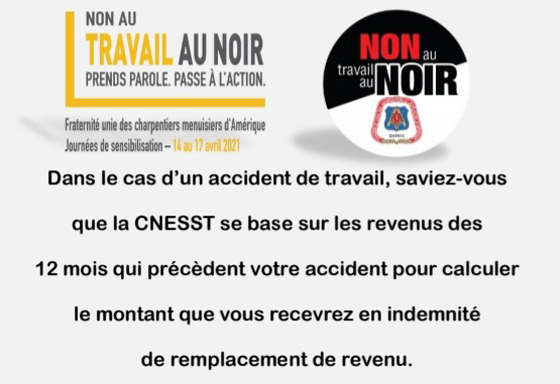 Tax Fraud Days of Action 2021 Video
2020
COVID-19 didn't stop us from continuing the fight against employer tax fraud in the construction industry:
New nationwide study released on employer tax fraud in the construction industry;
New Jersey and Virginia hold contractors responsible for the wages stollen by subcontractors on their projects;
Abuse of Nashville construction workers exposed;
Missouri Governor creates anti-fraud task force;
Pennsylvania establishes an anti-fraud task force; and
UBC and Councils object to USDOL rule making it easier to deny workers overtime and minimum wages.
2019
Wisconsin Governor Tony Evers signed an executive order creating the Governor's Joint Enforcement Task Force on Employee Misclassification;
Montana Governor Steve Bullock signed an executive order creating a Task Force on Integrity in Wage Reporting and Employee Classification;
Canada's Finance Minister Bill Morneau met with UBC District Vice President Jason Rowe;
Michigan Attorney General Dana Nessel launched a Payroll Fraud Law Enforcement Unit;
Over 160 news stories across the continent and an explosion of social media covered tax fraud events;
State Attorneys General Josh Shapiro of Pennsylvania, Bob Ferguson of Washington, Brian Frosh of Maryland and Letitia James of New York attended events.
View the video of 2019 Days of Action events and see the photos below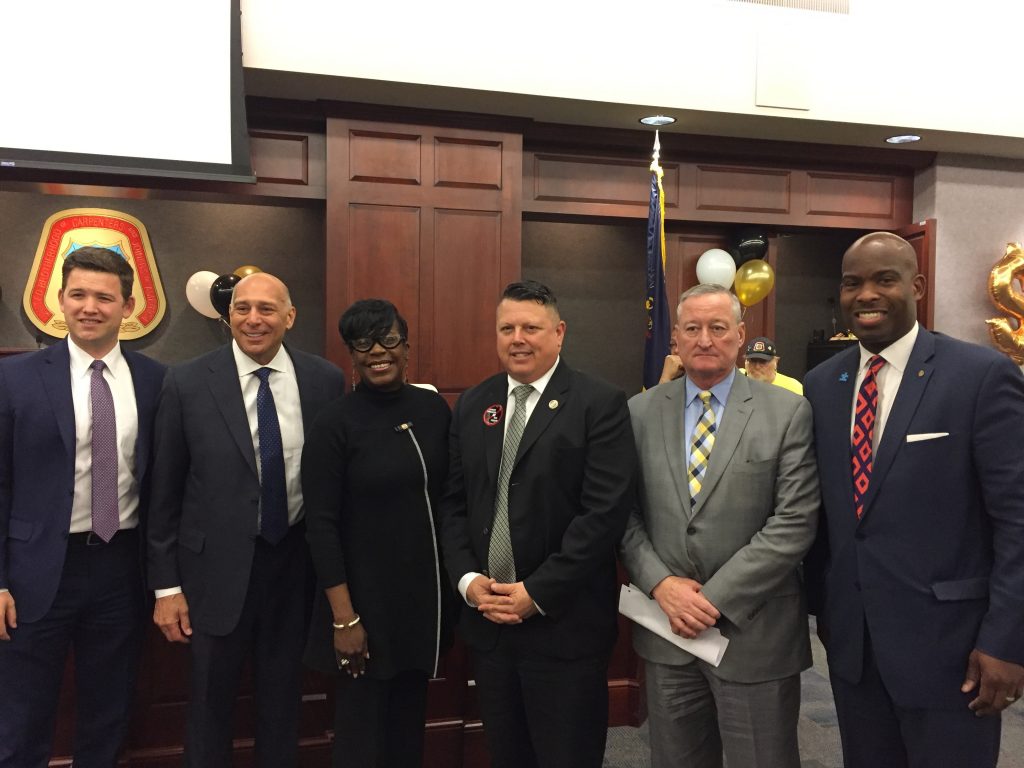 Favorite Headlines:
Philadelphia Inquirer 4-3-19
It's time to hold tax-cheats in construction accountable
https://www.philly.com/opinion/commentary/construction-industry-tax-fraud-20190403.html?outputType=amp&__vfz=medium%3Dsharebar&__twitter_impression=true
Philly Voice 4-9-19
When contractors cheat, we all pay
https://www.phillyvoice.com/when-contractors-cheat-we-all-pay-0599942/

Missouri times 4/10/19
Opinion: Tax Cheats Hurt Taxpayers and Honest Workers
https://themissouritimes.com/59664/opinion-tax-cheats-hurt-taxpayers-and-honest-workers/?fbclid=IwAR0S71yHtg7NGBR-5ltYX1eVBLE3HZuXl0hJvQIjid1JJcd7dzfSh87KKmc
Eagle Tribune (MA) 4/11/19
Carpenters: Industry plagued by tax fraud
https://www.eagletribune.com/news/haverhill/carpenters-industry-plagued-by-tax-fraud/article_ec189ec0-84e4-575b-afbc-5d557bed3749.html

Daily Commercial News (Toronto) 4/12/19
Carpenters Launch Days of Action to Combat Tax Fraud
https://canada.constructconnect.com/dcn/news/labour/2019/04/carpenters-launch-days-action-combat-tax-fraud
Real Deal (NYC) 4/15/19
Officials at rally say construction tax fraud and fatalities are linked: City saw 3 construction-related deaths last week
https://therealdeal.com/2019/04/15/officials-at-rally-say-construction-tax-fraud-and-fatalities-are-linked/
NBC 5, 4/15/19
Carpenters take to streets to warn about tax fraud: Rallies across New York state aim to educate public
https://www.mynbc5.com/article/carpenters-take-to-streets-to-warn-about-tax-fraud/27155107
Wisconsin Public Radio, 4/15/19
Evers Administration Targets Payroll Fraud with New Task Force: Governor Announces New Initiative on Tax Day
https://www.wpr.org/evers-administration-targets-payroll-fraud-new-task-force
Pittsburgh Post-Gazette, 4/15/19
Officials and unions urge enforcement of tax laws in construction industry
https://www.post-gazette.com/local/city/2019/04/15/contractor-tax-fraud-rally-labor-unions-pittsburgh-market-square/stories/201904150098
Uprise RI, 4/16/19
Elected leaders join Carpenters in rally at Sate House to call attention to tax fraud
https://upriseri.com/2019-04-16-tax-fraud/
Maine public radio, 4/20/19
New England Regional Council of Carpenters Call for an End to 'Rampant Tax Fraud" at Portland Rally
https://www.mainepublic.org/post/new-england-regional-council-carpenters-call-end-rampant-tax-fraud-portland-rally
US News & World Report, 4/22/19
Michigan AG Plans Crackdown on Worker Misclassification: Michigan Attorney General Dana Nessel is establishing a special unit in her office to investigate payroll fraud and the misclassification of workers by "shady" businesses
https://www.usnews.com/news/best-states/michigan/articles/2019-04-22/ag-nessel-creates-unit-to-target-payroll-tax-fraud?src=usn_tw
Favorite Tweets:
Activist Kim Bobo at Virginia Rally
UBC thank you showing coat to coast
NYC District Council invite to their event
PA Rep Mullery at Harrisburg
Standing up to fraud in Freedom Plaza DC
Canada District VP Rowe meeting with MP Schulte
Eastern Millwrights promotion of events
Virginia Delegate Carroll Foy at Richmond Rally
Virginia rally crowd shot
NJ State Sen. Troy Singleton speaking in Trenton
Colorado carpenters
Great crowd shot NYC
PA Rep Comitta in Harrisburg
Great tweet from ACRC Canada, Days of action start here
Pacific NW promotion tweet